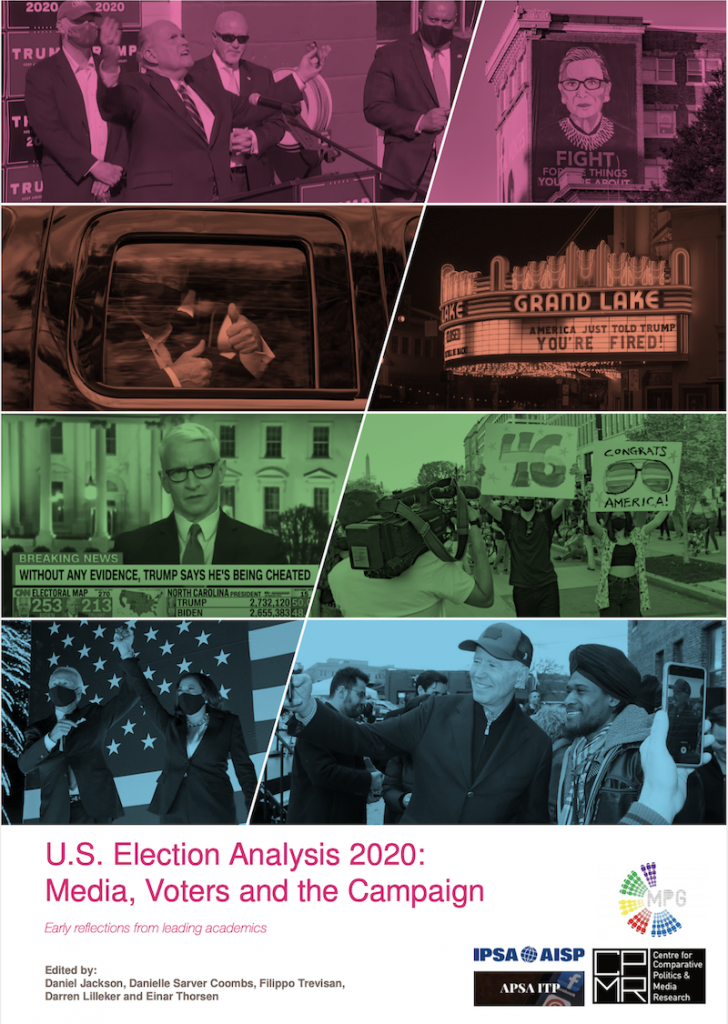 U.S. Election Analysis 2020:
Media, Voters and the Campaign
Featuring 91 contributions from over 115 leading US and international academics, this publication captures the immediate thoughts, reflections and early research insights on the 2020 U.S. presidential election from the cutting edge of media and politics research.
Published within eleven days of the election, these contributions are short and accessible. Authors provide authoritative analysis – including research findings and new theoretical insights – to bring readers original ways of understanding the campaign. Contributions also bring a rich range of disciplinary influences, from political science to cultural studies, journalism studies to geography.
We hope this makes for a vibrant, informative and engaging read.
PDF Direct Download (via BU) PDF Large (via Dropbox) PDF Small (via Dropbox)
1. Introduction (Daniel Jackson, Danielle Sarver Coombs, Filippo Trevisan, Darren Lilleker, and Einar Thorsen)
Section 1: Policy and political context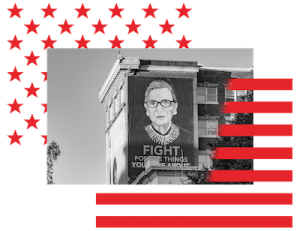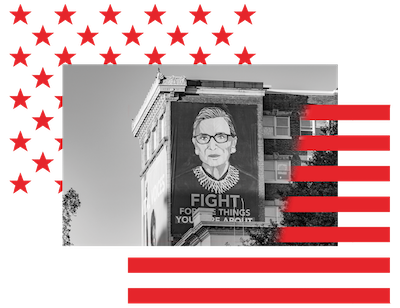 2. The far-too-normal election (Dave Karpf)
3. One pandemic, two Americas and a week-long election day (Ioana Coman)
4. Political emotion and the global pandemic: factors at odds with a Trump presidency (Erik P. Bucy)
5. The pandemic did not produce the predominant headwinds that changed the course of the country (Amanda Weinstein)
6. Confessions of a vampire (Kirk Combe)
7. COVID-19 and the 2020 election (Timothy Coombs)
8. President Trump promised a vaccine by Election Day: that politicized vaccination intentions (Matthew Motta)
9. The enduring impact of the Black Lives Matter movement on the 2020 elections (Gabriel B. Tait)
10. Where do we go from here? The 2020 U.S. presidential election, immigration, and crisis (Jamie Winders)
11. A nation divided on abortion? (Zoe Brigley Thompson)
12. Ending the policy of erasure: transgender issues in 2020 (Anne C. Osborne)
13. U.S. presidential politics and planetary crisis in 2020 (Reed Kurtz)
14. Joe Biden and America's role in the world (Jason Edwards)
15. President Biden's foreign policy: engagement, multilateralism, and cautious globalization (Klaus W. Larres)
16. Presidential primary outcomes as evidence of levels of party unity (Judd Thornton)
17. A movable force: the armed forces voting bloc (Amanda Weinstein)
18. Guns and the 2020 elections (Robert Spitzer)
19. Can Biden's win stop the decline of the West and restore the role of the United States in the world? (Roman Gerodimos)
Section 2: Voters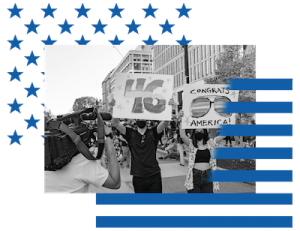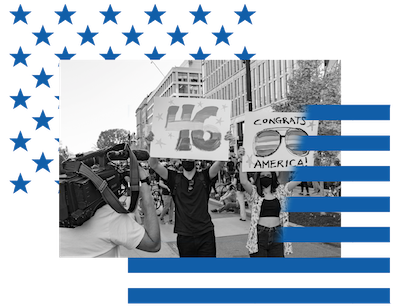 20. A divided America guarantees the longevity of Trumpism (Panos Koliastasis and Darren Lilleker)
21. Cartographic perspectives of the 2020 U.S. election (Ben Hennig)
22. Vote switching From 2016 to 2020 (Diana Mutz and Sam Wolken)
23. It's the democracy, stupid (Petros Ioannidis and Elias Tsaousakis)
24. Election in a time of distrust (John Rennie Short)
25. Polarization before and after the 2020 election (Barry Richards)
26. The political psychology of Trumpism (Richard Perloff)
27. White evangelicals and white born again Christians in 2020 (Ryan Claassen)
28. Angry voters are (often) misinformed voters (Brian Weeks)
29. A Black, Latinx, and Independent alliance: 2020 (Omar Ali)
30. Believing Black women (Lindsey Meeks)
31. The sleeping giant awakens: Latinos in the 2020 election (Lisa Sanchez)
32. Trump won the senior vote because they thought he was best on the economy – not immigration (Peter McLeod)
33. Did German Americans again support Donald Trump? (Per Urlaub and David Huenlich)
Section 3: Candidates and the campaign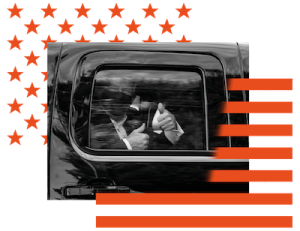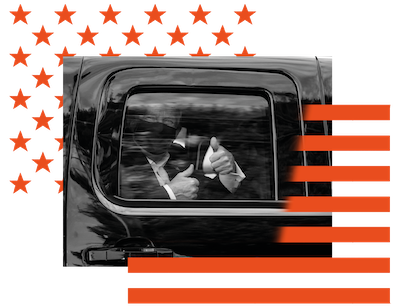 34. The emotional politics of 2020: fear and loathing in the United States (Karin Wahl-Jorgensen)
35. Character and image in the U.S presidential election: a psychological perspective (Geoffrey Beattie)
36. Branding and its limits (Ken Cosgrove)
37. Celtic connections: reading the roots of Biden and Trump (Michael Higgins and Russ Eshleman)
38. Kamala Harris, Bobby Jindal, and the construction of Indian American identity (Madhavi Reddi)
39. Stratagems of hate: decoding Donald Trump's denigrating rhetoric in the 2020 campaign (Rita Kirk and Stephanie Martin)
40. Campaign finance and the 2020 U.S. election (Cayce Myers)
41. The emperor had no clothes, after all (Marc Hooghe)
42. Trump's tribal appeal: us vs. them (Stephen D. Reese)
Section 4: News and journalism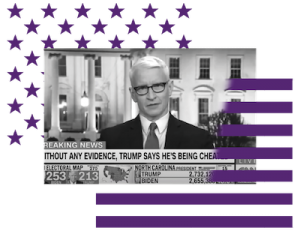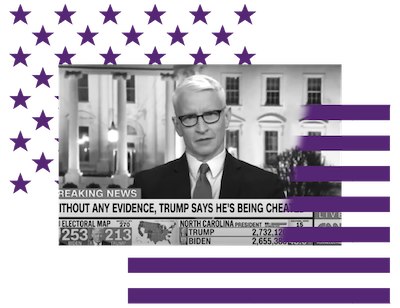 43. When journalism's relevance is also on the ballot (Seth C. Lewis, Matt Carlson and Sue Robinson)
44. Beyond the horse race: voting process coverage in 2020 (Kathleen Searles)
45. YouTube as a space for news (Stephanie Edgerly)
46. 2020 shows the need for institutional news media to make racial justice a core value of journalism (Nikki Usher)
47. Newspaper endorsements, presidential fitness and democracy (Kenneth Campbell)
48. Alternative to what? A faltering alternative-as-independent media (Scott A. Eldridge II)
49. Collaboration, connections, and continuity in media innovation (Valerie Belair-Gagnon)
50. Learning from the news in a time of highly polarized media (Marion Just and Ann Crigler)
51. Partisan media ecosystems and polarization in the 2020 U.S. election (Michael Beam)
52. What do news audiences think about 'cutting away' from news that could contain misinformation? (Richard Fletcher)
53. The day the music died: turning off the cameras on President Trump (Sarah Oates)
54. When worlds collide: contentious politics in a fragmented media regime (Michael X. Delli Carpini)
55. Forecasting the future of election forecasting (Benjamin Toff)
56. A new horse race begins. The scramble for a post-election narrative (Victor Pickard)
Section 5: Social media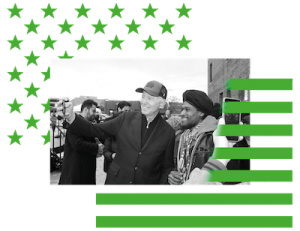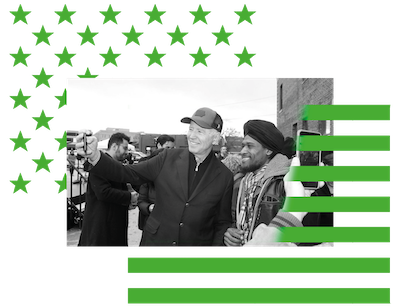 57. Media and social media platforms finally begin to embrace their roles as democratic gatekeepers (Daniel Kreiss)
58. Did social media make us more or less politically unequal in 2020? (Dan Lane, Nancy Molina-Rogers)
59. Platform transparency in the fight against disinformation (Valerie Belair-Gagnon, Bente Kalsnes, Lucas Graves and Oscar Westlund)
60. Why Trump's determination to sow doubt about data undermines democracy (Alfred Hermida)
61. A banner year for advertising and a look at differences across platforms (Markus Neumann, Jielu Yao, Spencer Dean, and Erika Franklin Fowler)
62. How Joe Biden conveyed empathy (Dorian Davis)
63. The debates and the election conversation on Twitter (G.R. Boynton, Glenn W. Richardson)
64. Did the economy, COVID-19, or Black Lives Matter to the Senate candidates in 2020? (Heather K. Evans, Rian F. Moore)
65. Leadership through showmanship: Trump's ability to coin nicknames for opponents on Twitter (Marco Morini)
66. Election countdown: Instagram's role in visualizing the 2020 campaign (Terri L. Towner and Caroline L. Munoz)
67. Candidates did lackluster youth targeting on Instagram (John Parmelee)
68. College students, political engagement and Snapchat in the 2020 general election (Laurie L. Rice and Kenneth W. Moffett)
69. Advertising on Facebook: transparency, but not transparent enough (Jennifer Stromer-Galley, Patricia Rossini, Brian McKernan, and Jeff Hemsley)
70. Detecting emotions in Facebook political ads with computer vision (Michael Bossetta and Rasmus Schmøkel)
Section 6: Popular culture and public critique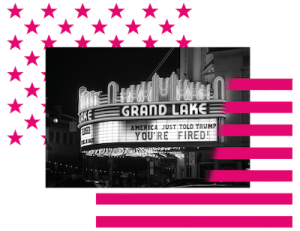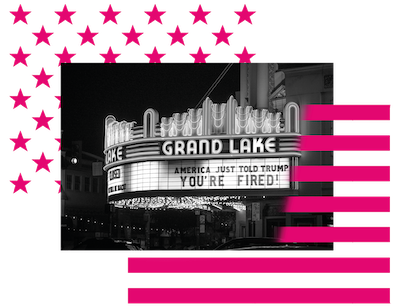 71. On campaigns and political trash talk (Michael Butterworth)
72. It's all about my "team": what we can learn about politics from sport (Natalie Brown-Devlin and Michael Devlin)
73. Kelly Loeffler uses battle with the WNBA as springboard into Georgia Senate runoff (Guy Harrison)
74. Made for the fight, WNBA players used their platform for anti-racism activism in 2020 (Molly Yanity)
75. Do National Basketball Association (NBA) teams really support Black Lives Matter? (Kwame Agyemang)
76. The presidential debates: the media frames it all wrong (Mehnaaz Momen)
77. Live… from California, it's Kamala Harris (Mark Turner)
78. Who needs anger management? Dismissing young engagement (Joanna Doona)
79. Meme war is merely the continuation of politics by other means (Rodney Taveira)
80. Satire failed to pack a punch in the 2020 Election (Allaina Kilby)
81. Election memes 2020, or, how to be funny when nothing is fun (Ryan M. Milner and Whitney Phillips)
Section 7: Democracy in crisis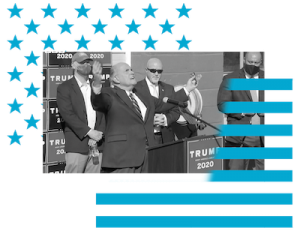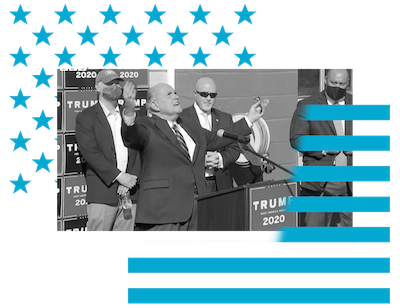 82. Social media moderation of political talk (Shannon McGregor)
83. The speed of technology vs. the speed of democracy (Ben Epstein)
84. The future of election administration: How will states respond? (Jennifer L. Selin)
85. How the movement to change voting procedures was derailed by the 2020 election results (Martin P. Wattenberg)
86. From 'clown' to 'community': The democratic potential of civility and incivility (Emily Sydnor)
87. Searching for misinformation (David Silva)
88. Relational listening as political listening in a polarized country (Kathryn Coduto)
89. QAnon, the election and an evolving American conservativism (Harrison Lejeune)
90. President Trump, disinformation, and the threat of extremist violence (Kurt Braddock)
91. The disinformed election (Saif Shahin)
92. Election 2020 and the further degradation of local journalism (Philip Napoli)